Start

building a successful wine brand today by downloading this

FREE

poster to guide you through the process. Including

what designers need to know from you to create your branding right the first time!
---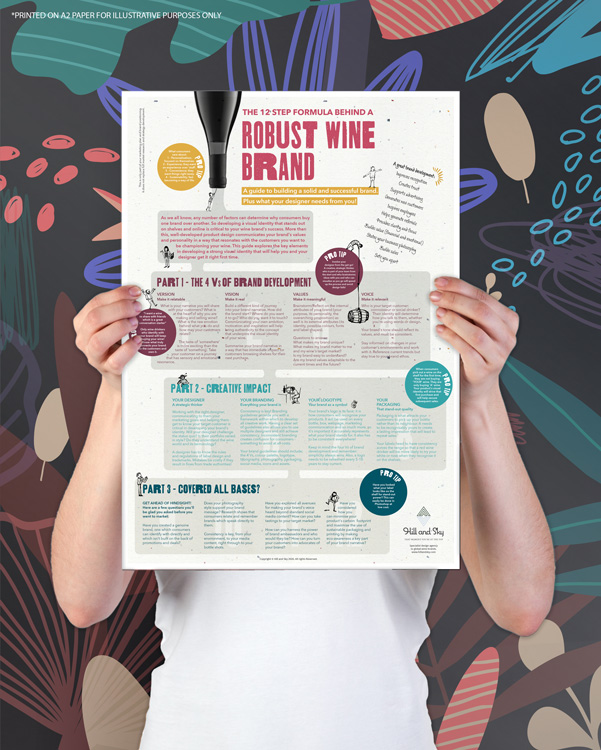 Many of our clients have approached us to fix previously failed branding, packaging and visual material. Most of these failures are due to lack of proper groundwork and synergy of between clients and creatives.
Brands who make it to the top do a lot of planning, precognition and collaboration. At the best of times the branding process can be a treacherous field to navigate through, particularly when it involves finding and briefing those geeky creatives. Therefore it is imperative to know the steps needed to build a robust brand AND what creatives need from you to be an active and strategic part of your team.
That is why we have created this FREE and meticulously constructed poster! Your 8-step guide to help build a robust wine brand which thrives in our competitive world. It is a pretty, colourful poster and is worthy of a space on the office wall. Simply download it, print it and view it on screen.
Why you will love
this 
poster?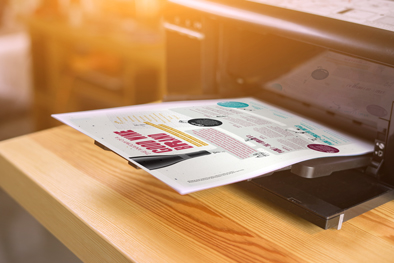 PRINT AT HOME
Downloadable A3 and A4 PDF.
Print at your home, office or at your local print shop.
It is in a PDF format and you could keep in its digital format too.
You will receive both sizes A3 and A4 to print at home.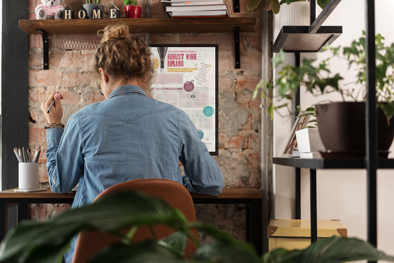 3 EASY-TO-FOLLOW SECTIONS
→  Brand Development: Four steps to help you uncover what your brand could represent and how to target your audience effectively.
→  Creative impact: Four steps on how to brief your designer, what some key creative elements mean to your brand's visual impact.
→  Covered all Bases? Hindsight is a great tool, but it is even better when there are key questions to help you get ahead of it before you launch.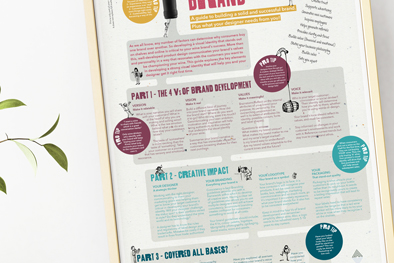 PRO TIPS
Pro tips throughout the sections from Hill and Sky's top creative director.
Our pro tips will help you think about things you may not have considered yet and potentially save you much hassle and money during your branding journey.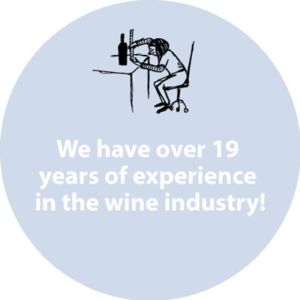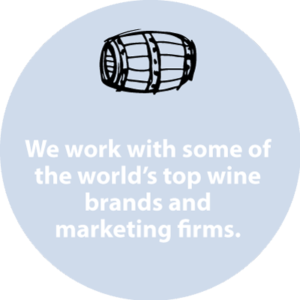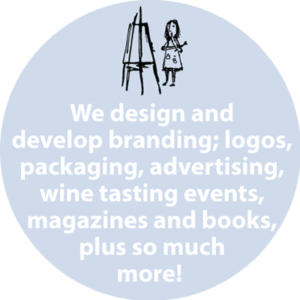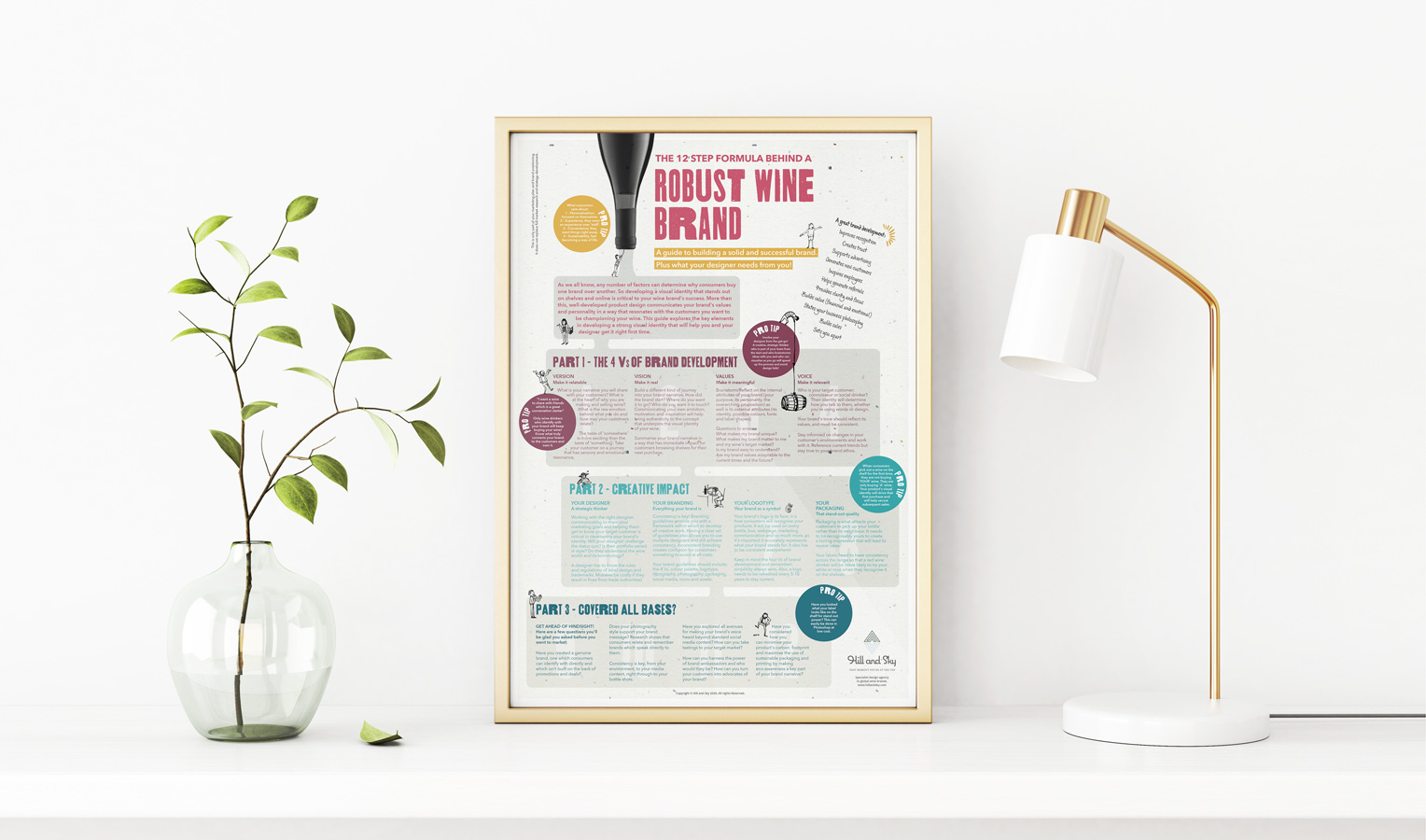 Your journey to success!
3 SECTIONS
Includes marketing aspects to explore to help define your brand. Who your designer should be and how to best brief them for maximum creative impact. Lastly, it examines key elements to think about before it becomes hindsight!

---
ONLY 8 STEPS
These steps will guide you through each section as you build your brand either from scratch or rebranding an existing one.

---
HEAR IT FROM THE PROS
Branding and designer tips are given throughout the poster to help you think about things you may not have considered and you can choose to incorporate your findings into the steps.

"This all looks SO beautiful, love Hill and Sky's work. So cool that they have made our own font! And so exciting to have a lovely colour palette to work with. Really like the icons and the way they've manipulated the various assets. And the photo treatments page is so useful! Amazing work, Hill and sky!!"
Elaine Ho
Online community research specialist
"We absolutely love the branding! It's stunning and we can't wait to start working with it. I love Minerva, love the colours, am chuffed with my own font (I feel famous!), love the interpretation of the artwork, and imagery treatments. Your guidance on how to use it all is super clear. You have been so thoughtful throughout the process and I have really appreciated your strategic design thinking and the way you've played back what we are trying to convey."
Jacky Parsons
Director and research specialist
"I would highly recommend hiring or working with Hill and Sky as their attention to detail and meticulous nature make them an excellent asset on any project. From conception to production they are always present and fully committed at every step. With incredibly creative and innovative minds they will bring a fresh and exciting look to any work."
Nina Saacks
Magazine Editor
"I've known Aline at Hill and Sky for over 17 years. 10 of which I would hire Aline's design services regularly while working for Wines of South Africa as Market Manager for Europe. The projects spanned overall marketing collateral including advertising, editorial, presentations, international wine tasting events, POS and décor. All of which requires high levels of creative problem solving, design and technical skills, tight budgets and deadlines. Hill and Sky were quick to respond and resolve and really understood what I was looking for visually."
Dalene Steyn
Auction Manager
Download your poster!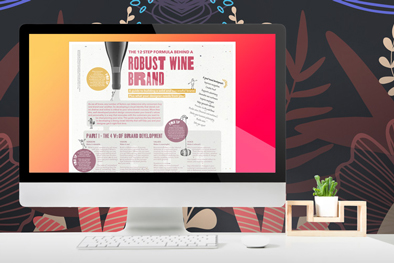 Tags:
Poster
,
DIY
,
Wine Brand
,
downloads